Current Participating COOP Companies
Magnetic rubber accessories designed as a safe place you can lean your outdoor gear against your car. The Ski Bumper is designed to hold 3 pairs of skis or 2 snowboards. The Sportsman Bumper is designed to secure up to 5 fishing rods or 2 shotguns or rifles.
---
Don't get burned! Wind and sunscreen for your face! Our performance balm was developed in some of the best ski terrain in the world: our backyard. We've tested for efficacy in high altitude, severe cold and wind, and good old Colorado sunshine. Our soothing balm hydrates and protects against the redness, chapped skin and flaking caused by a day on the slopes.
---
Pakems
 are lightweight, water-resistant, packable shoes engineered to take anywhere. They feature lightweight rip stop fabric, rubber soles for traction, and a strapped bag for packability. When packed in their bag and waist strap, Pakems weigh just about 15 ounces and can be reduced to a two-inch profile.

---
Multi-purpose mat primarily used to change in and out of your outdoor gear so you aren't doing the one-legged-hop trying to avid stepping in the dirt, mud or snow. It folds up and comes with a carabiner so you can clip it to anything.

---
The 
Mountain Goat Ski Tote
™is a very light weight and compact ski or snowboard carrying device made for carrying a pair of skis or a snowboard upon your back just like you would with a backpack, but, when the tote is not in use it easily rolls up and fits in your jacket pocket!
---
Real energy comes from real food. That is what the body needs to preform at its best. 
Fourpoints
 bar is a high-performance whole food bar. It is nutritionally dense and balanced in optimal macronutrient ratios, giving the body long sustained energy to perform at a high level.
---
Nexstep Products
 is dedicated to innovation, functionality, and durability. We create wearable retention products with the outdoor enthusiast in mind.  All of our products are hand built in our factory located in Denver, Colorado and all of our materials are manufactured in the USA. 
Never Lose Your Eyewear Again!
---
Kinder Lift
 has been providing safety ski vests to ski schools and families since 1993. We have a passion for skiing and a passion for helping children safely learn to ski and snowboard. We also offer the Kinderkarry, t
he perfect all-in-one solution for carrying your child's ski gear.

---
Fly Pedals
 work with every major clipless bicycle pedal on the market. Simply pick up a set of Fly Pedals and cleats to go with your bike's pedals, and mount the cleats to the Fly Pedals. Once mounted, the Fly Pedals platforms easily clip-in and out as needed, allowing your feet to ride comfortably in street shoes.

---
RepYourWater
 was born out of their desire to represent their love of fishing throughout Colorado with the creation of the original Colorado Flag Trout logo. We provide creative and unique designs on high-quality apparel and merchandise as well as making a difference for wildlife habitat around the country.

---
Phunkshun Wear
 manufactures products that protect people from the elements and enhance their outdoor experiences. We tip our hats to outerwear companies who have produced products that perform in the winter cold so we can enjoy ourselves. When dealing with exposure to the elements, our facemasks are as important to winter recreation as quality outerwear, gloves, and footwear.

---
Fishmasks® is dedicated to providing Face Protection to anglers of every discipline. From Fly-Casters wading into streams and rivers, to Sea-Fisherman on the coast, and everything in between. Fishmasks® was born in the heart of the Rocky Mountains, and all manufacturing takes place within the United States of America.
---
Meier Skis
 makes high performance, hand crafted skis with respect for the environment. The materials we use in our hand built, hand crafted skis is eco-friendly and environmentally conscious. We 
buy most of our materials and products locally, which grows our local economy and supports small business.

---
The 
PetAnchor
 is a screw-shaped device 
modeled after medical grade orthopedic screws 
which are designed in a way that prevents them from backing out of bone. In this way, the PetAnchor is easy to screw into the ground, but its 
specialized threads
 prevent it from backing out of the ground as your pet tugs on the anchor.

---
Rado Racks
 are 100% made in America in our shop in Denver, Colorado in the heart of one of the most active boardsport and adventure sport communities in the world. As lovers of all boardsports we know how much you care about your gear. We also know you want to protect your gear in the off season. That's why we developed the strongest and most dependable racks. Rado Racks are also totally adjustable so you can customize your rack based on your space and gear.

---
Rocky Mountain Underground
 has grown each year and with that our brand is shaping and changing with it.  Our passion for skiing changes and so does our style and the products we deliver to you.  Our company embodies the desire to search for new adventures and to never stop exploring the sport of skiing.  Our bench mark is not only marking our passion but the distance we have come as a company and the endless possibilities we would like to explore.

---
Grass Sticks
 -- bamboo ski poles designed and handmade in Steamboat Springs, CO. Whether you get your thrills charging pillow lines or cruising corduroy, Grass Sticks make for the ultimate ski pole. Our bamboo Sticks are stronger and lighter then traditional aluminum poles and are comparable to an expensive composite pole. Pick up your new Sticks and you'll learn that the natural allure, feather-light weight, and incredible strength of bamboo make for the perfect pole.

---
MHM
 packs do not follow a traditional path, as they bring a new and fresh perspective to the pack world. Using only the best fabrics and an over-obsessive attention to detail has produced what we believe to be the best packs out there. The quality, unique features and compartmentalized design are like nothing else. We truly hope you enjoy using our packs as much as we've enjoyed designing them for you.

---
Bold Babe
 wants to help you naturally protect your skin from the harsh environment and damage of the sun for years and decades to come!
We are redefining the image of sun protection clothing. Bold Babe designs are fun, flirty, and unique. They are one of a kind, handmade and multi-functional. All of our tops and dresses are homegrown and creatively made in Denver, CO, out of high quality, light weight SPF 50+ fabric. This sun protective fabric is a 4 oz. weight, moisture wick and a quick dry, great for all activities on land or in the water.

---
Cozey7
 is a lifestyle product company that values how we get where we're going just as much as why. The
 TrailHopper is a performance blanket for the active family who frequently explore the outdoors with their little one and want to make the most out of every trip. It functions as a highly versatile outer layer that provides an additional level of protection and comfort from the elements
. The TrailHopper's contoured shape allows buckles and straps to lock without bunching, so we could explore with them on every day's adventure.

---
Our mission at 
Trek Light Gear
 is to enhance your outdoor experiences, to help reduce your impact on the planet and to provide products that make it convenient
, 
comfortable and easy to connect with the world around you. 
Our hammocks are slim and streamlined for the ultimate combination of lightweight portability and comfort.

---
Finger Rock Outfitters
, Inc. is dedicated to enabling the outdoor enthusiast. Our mission is to provide innovative, functional and affordable outdoor products to enable your outdoor enthusiasm. We proudly manufacture and assemble all of our products in a socially and environmentally responsible way at our facility in Colorado. We are applying a leave it better than we found it philosophy towards our operations, and are committed to continually apply this philosophy as we grow.

---
Magzook
 has created a patent pending  magnetic tightening system. Their first product, the MagBelt is the perfect belt for everyone. It look's great in the office, a night on the town, and will keep your pants up at all times--whether it be skiing, golfing, fishing, plumbing, twerking, or just standing there.

---
Shaboomee
's inflatable SUPs are the best value in the market, with specialized designs for stability, recreation, whitewater, family, fishing, yoga & fitness.  Their patent pending SplitSUP takes a conventional paddleboard design and splits it into two narrower surfaces that are attached on the inside rail at the top and bottom, which prevents the two sides from folding away from or onto themselves.
The unique design employs natural body mechanics and allows each leg to move independently, resulting in increased mobility, stability and balance, as well as more efficiency in cutting through wind, waves and whitewater.

---
DOHM Headwear
 is located at the foot of the Colorado Rockies where there is a knitting mill frozen in time. Here for more than 20 years a small group of artisans have employed century old technology to handcraft the Dohm brand of hats and accessories. Using the finest natural fibers available, each garment is crafted by hand on antique knitting machines enhancing the character of the fabric. The upmost care and attention to detail is given to each step in the process ensuring the highest quality finished product. All Dohm products are conscientiously crafted with an attention to quality and tradition seldom seen today.
---
PepPod is a source of energy l
ike no other on the market. Designed to promote good health and active lifestyles, it combines more than 75 plant-derived trace minerals with vitamins, electrolytes, amino acids and a little shot of caffeine. The results are raised energy levels, increased focus and enhanced nutrition.
PepPod comes in a single-serve, citrus-flavored tablet that dissolves in water. It is low in calories, vegetarian, sugar-free, dairy-free, gluten-free, GMO-free.
---
Dr. Squatch Soap Co. started as the idea to create a simple, natural, and manly soap. We believe that the Sasquatch is the perfect embodiment of this spirit.  So we created a soap bar which resembles that, with simple ingredients from mother earth, carefully chosen just for your body.  
We are a homegrown company that believes in trust and transparency, and like the great wild Sasquatch we believe in living a free, simple, and natural life.  We have a deep admiration for being in nature, and we sought to bring this experience to other guys, even if its just in the shower.
---
Seek Outside is a family ownedcompany. We produce high quality, lightweight and ultralight camping and backpacking products. We spend a lot of time outdoors using our gear in a variety of conditions and seasons.  Providing you with the same quality gear we use is an honor.
We proudly supports conservation and education initiatives such as Backcountry Hunters and Anglers (BHA) and programs that get kids outside. Most of our products are produced locally, and we strive to reduce our impact on the environment.
---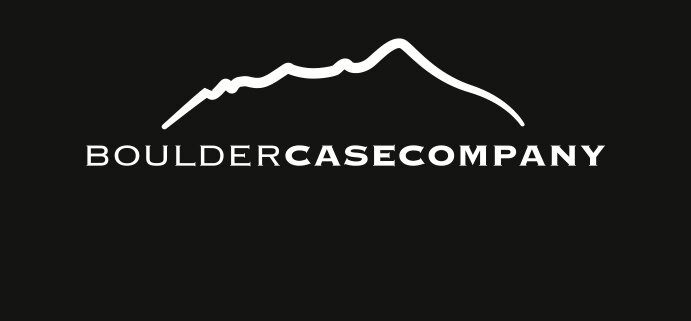 Boulder Case Company is based in Englewood, CO, and injection molds their waterproof, dustproof and crushproof cases. COOP is the only online retailer that sells their cases so get one of your own today!
---
Fly Trap 
designs and builds fly fishing accessories in Littleton, CO. Their two products, the FT1 and XLT are minimalist, fly, tippet and tool holders. Their unique design incorporates a rubber section that is more durable than foam and the only products of it's kind on the market. 
---
Bambool,
 based out of Avon, CO,
offer a variety of top and bottom base layers for both men and women.
They are proud of their fabric, which is made from a blend of viscose made from bamboo, merino wool, and elastane. They then knit together the the bamboo viscose yarn, the merino wool yarn, and a little bit of elastane for stretch, to make their Bambool fabric – ready to be worn, sweated in, and loved by you!